(Last Updated On: July 8, 2020)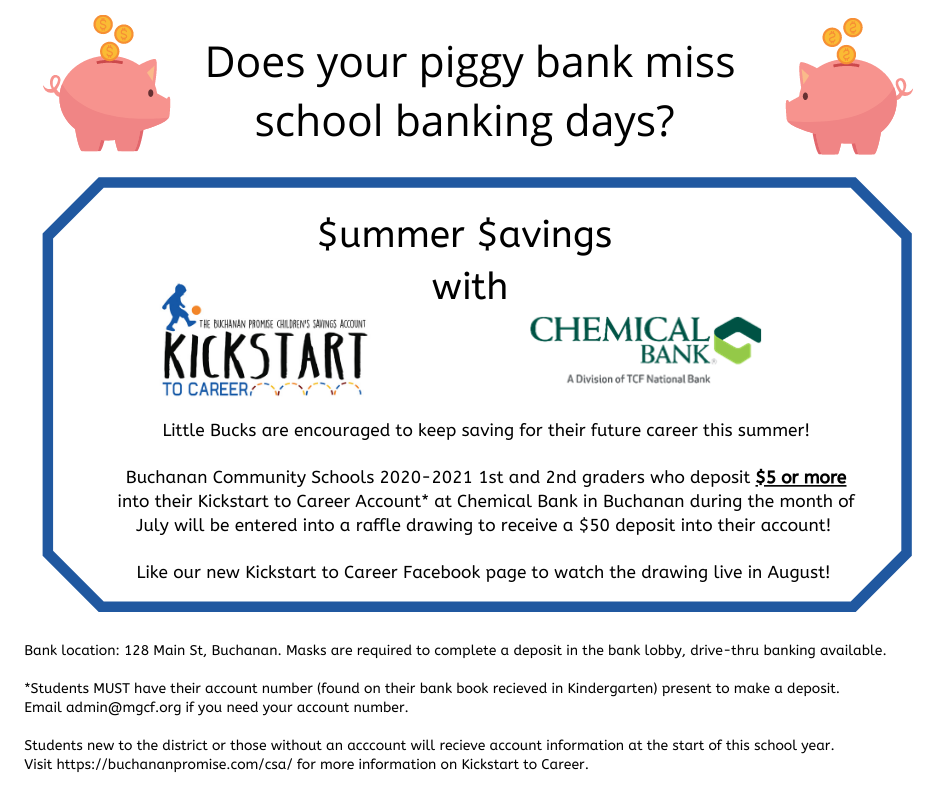 Below text added for ADA technologies:
Little Bucks are encouraged to keep saving for their future career this summer!
Buchanan Community Schools 2020-2021 1st and 2nd graders who deposit $5.00 or more into their Kickstart to Career Account* at Chemical Bank in Buchanan during the month of July  will be entered into a raffle drawing to receive a $50 deposit into their account!
Bank Location: 128 Main St. Buchanan. Masks are required to complete a deposit in the bank lobby, drive-through banking is available.
*Students MUST have their account number (found on their bank book received in Kindergarten) present to make a deposit. Email admin@mgcf.org if you need your account number.
Students new to the district or those without an account will receive account information at the start of this school year. Visit https://buchananpromise.com/csa for more information on Kickstart to Career.